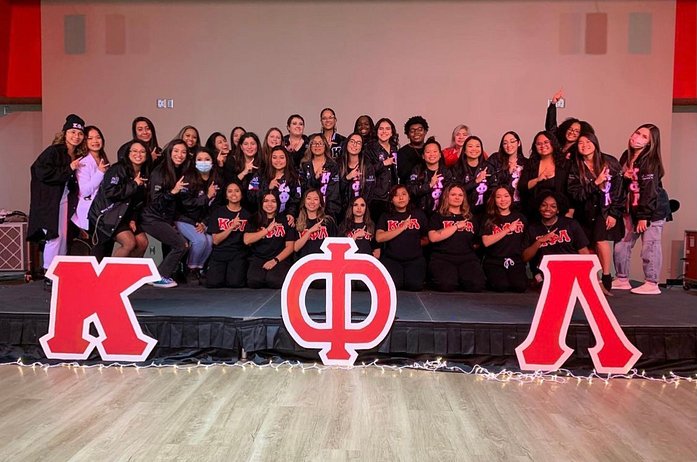 COMMUNITY SERVICE & PHILANTHROPY
Come meet the sisters of Kappa Phi Lambda! Because we're ready to meet you!
All events are free for all! ...The more the merrier! ...
Frequently Asked Questions
WHAT IS RUSH/RECRUITMENT?
A period of time to experience first hand what Greek lettered organizations have to offer you. Nothing is binding, and just because you come out to rush does NOT mean you are obligated/bound to accept a bid.
A bid is an invitation to undergo a Greek organization's new member process. In order to be considered for an interview to receive a bid for Kappa Phi Lambda, you must attend 1 General Infromation Meeting (GIM) and 2 rush events to be considered for an interview for a bid!
Although we are an Asian-interest sorority we are NOT an Asian-exclsive sorority. We are multicultural. We encourage ALL ladies to learn more about us! One of our pillars is Cultural Diversity!
We encourage all ladies to check out all their Greek life options. It would be great to see you at one (or all) of our events. ALL EVENTS ARE FREE & OPEN TO ALL LADIES! Bring a friend... or 2... or 3.. or MORE! If you have other friends interested, please let us know and we can add her to the event!